Finding the best Christmas gifts
Black Friday and Cyber Monday are behind us, which means it's time to focus on Christmas holiday shopping. Whether you're already starting or just getting started, you might need some help finding the best Christmas gift ideas this year.
For some passionate skateboarders out there, we're thrilled to have the opportunity to spend some time looking around for cool skateboard gifts to share.
When choosing a gift for the skater, riding style, comfort and major needs should all be taken into consideration. Sounds overwhelming, right? So, ring in the holidays with the best skateboard gifts in this round-up review. These are some of the most impressive skateboard gift ideas for every occasion.
G

et

 

your coveted skateboard assistant:

GOPRO

HERO10 Black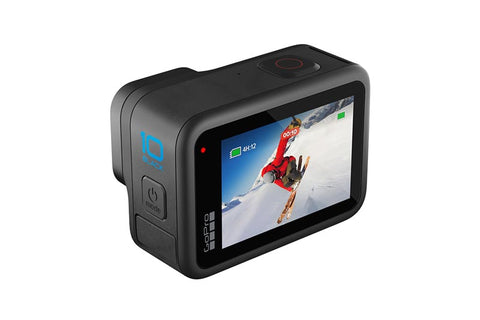 If you keep breaking your DSLR camera during your electric skateboarding adventure, you should take advantage of the best Christmas deals and buy a sports camera, which is compact and portable, and perfect for recording while riding a skateboard.
The GoPro Hero 10 Black is the latest model in the GoPro range of action cameras, packed with features to turn your adventures into memories of a lifetime. The GoPro Hero 10 Black's look continues the brand's award-winning approach with the ability to capture 23MP photos and record 5.3K video at 60 frames per second while having the option to take 8x slow-motion pictures at 2.7K resolution. You don't have to worry about it when using a motion camera because it is very durable and waterproof.
If you've been wanting a convenient, high-quality camera for some time, then the coming Christmas is the perfect time to purchase. You will find the most fashionable electronics at the most affordable price, so you can get your coveted skateboard assistant at a low price. If you want to buy something expensive that you usually don't want to spend a lot of money on, this is a great opportunity for you.
For

 

longer skate sessions

: VANS SKATE OLD SKOOL

 Shoes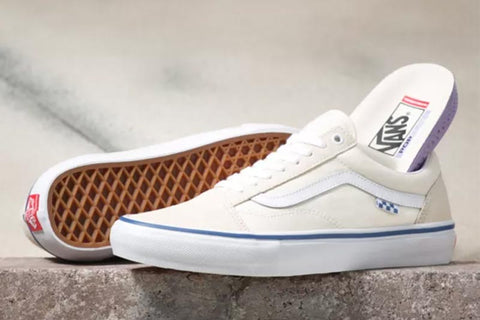 Vans has always been at the forefront of shoe design specifically designed for skateboarding, and these Vans SKATE OLD SKOOL shoes are one of those things every skateboarder needs.
The new Skate Classics collection has been completely redesigned for modern skateboarding, giving skateboarders more of what they need to achieve maximum progress.
The repositioned DURACAP™ reinforced sole pad and completely redesigned vamp, combined with the new two-part vamp strap with a deeper knurled pattern on the toes, make the new Skate Old Skool durable enough to withstand everyday skateboarding.
For more board control, new molded heel stabilizers and internal tongue straps lock onto your feet. Even the rubber soles that made Vans famous have SICKSTICK™ rubber compounds to provide better grip and flatness.
In addition, POPCUSH™ Energy feedback insoles provide superior cushioning and impact protection while helping to reduce leg fatigue for longer skating times. Internal heel stiffeners were also added to provide more support and stability.
The new Skate Old Skool's updated LACES and sturdy suede and canvas uppers give you the iconic look you need while bringing all the performance advantages a skateboarder needs. And be sure to look out for the new checkerboard flag on the side to ensure you get the best style and modern skateboard performance.
Keep the wheels off the floor, away from the wall: The Parking Block Skateboard Stand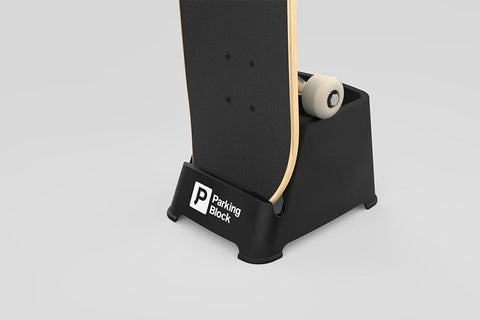 Every Christmas, as the number of gifts exchanged increases, your electric skateboard can take up space at home when it's idle. Or, if you're at a loss for what to get your skateboarder friend as Christmas gift, the parking block skateboard storage can be considered.
Parking block skateboard storage allows you to place your electric skateboard horizontally or vertically without the need to drill holes and install brackets. It is also good for penny boards and longboards as it gives you the option to store them horizontally.
This organizer is such a perfect and convenient way to keep my skateboard protected and ready to rob when out riding! It is very portable, takes up very little space, and can be placed on any flat surface. And it's so durable, you can keep it in your garage, or even just outside your door.
It also eliminates the need to bend over to pick up your board, which can be a pain, not to mention how it prevents people from accidentally tripping.
Another feature is the storage bin, which holds tools, bearings, screws, board wax, and other skateboard accessories that you often misplace. It's such a great kit that conveniently keeps everything in place! All in all, it's an unobtrusive way to store your board and hide accessories.
For

 

a safer Christmas

: Outdoor

 

Master Skateboard Cycling Helmet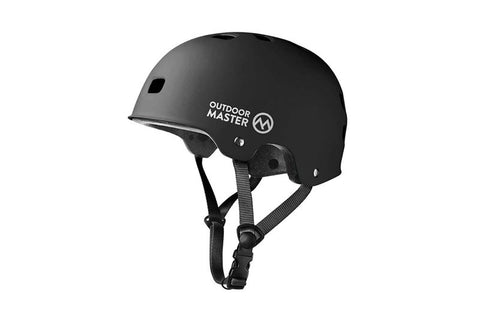 Skateboarders are never satisfied with their limits. Thanks to this helmet. Certified by ASTM and CPSC, shock absorption and thickened EPS core also enhance the ability of this helmet to resist impact. The adjustable chin strap also ensures that it will stay on your move. It is also non-abrasive and gentle on the skin.
Weighing just 400 grams, this multi-purpose helmet provides protection and comfort. You don't have to slow down when flying with your electric skateboard! It can also be properly ventilated as it comes equipped with 12 vents and comes with a detachable lining that you can wash between uses for hygiene reasons.
There is no helmet that can guarantee absolute protection from serious head injury. For safety and comfort, this outdoor master skateboard helmet is one of the best.
For the best fit, remember to review the included measurement guide before locking in a purchase. The best Christmas gift - Add a little more security and happiness to your new year.



Easier to carry a

n electric

 skateboard

: Simbow Skateboard Backpack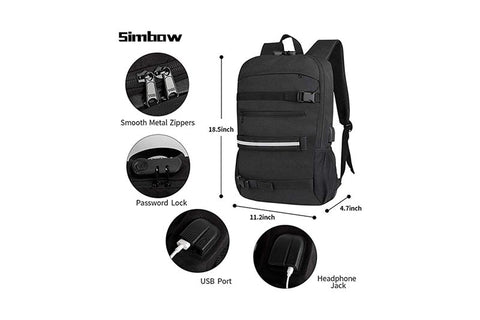 Want to walk around with your skateboard? Want to add a cool outfit to your Christmas? Want to make your skateboard look more convenient and sophisticated when you go out? This backpack can do that and even more. 
It is a versatile backpack designed with fully adjustable dual straps and a latch strap that securely holds the skateboard in place. In addition, it comes with several pockets and compartments to store your other belongings so you can easily organize them. 
Another game-changing feature of the backpack is its charging port, which lets you charge your device on the move. The headphone jack is right next to it, so you can put some music in there too! 
What's worth mentioning is the combination lock, and you can carry your tablet and other important items in your backpack, and you can do it safely. Simply zip up after setting up a new code and you're ready to go. With all these useful features, it just doesn't get any better than this! 
With several compartments, it's easy to organize, and the high-density material of this skateboard backpack is sturdy and waterproof. All the zippers worked well and ran smoothly! The straps are especially comfortable to wear and help stabilize the load without poking into the shoulders.
I also recommend maximizing the use of side pockets for umbrellas, water glasses, or similar shapes that you need to have easy access to. 
F

or a

 nice warm

Christmas

: Brixton Hoover Jacket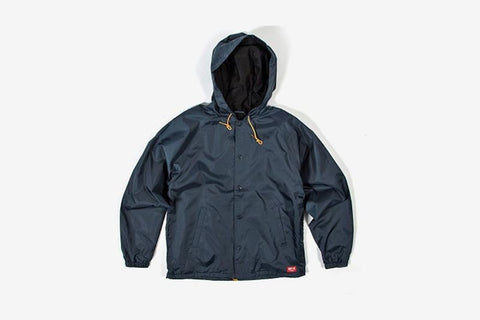 Thinking of gifts for skateboarders might seem tricky - what else can you get them for a sport that requires so little equipment?
Well, a lot, actually. Here's another idea to get your inner Father Christmas thinking, which is almost guaranteed to bring a smile on any skater's face.
Maybe you can choose a cool top for your Christmas. The simple and handsome jacket - Brixton Hoover Jacket.
Brixton's overall aesthetic is rooted in the skateboarding tradition. Their entire collection is simple, understated and stylish, and this Hoover jacket is no exception.
It's basically a waterproof and windproof suit, but the cut and small details like the hood switch set it apart from your average leather jacket. Everyone would be proud to rock this before or after a session.
F

or a

 healthy body

: Deep Tissue Muscle Massage Gun
When we perform everyday activities like weight lifting, running, cycling, etc., we often experience muscle soreness or tightness after exercise, which can lead to poor sleep quality, weakened immunity, and possibly even illness. If the muscles have been in a tight state, it will make the movement of the body not smooth, so be sure to relax the muscles after exercise.

An experiment on human forearms showed that muscle stiffness roughly doubles if you hold the same position for an hour or two. However, with a few extra stretches, you'll quickly return to your original state, effectively relieving muscle tension. In sports training, moderate muscle relaxation increases the range of motion of the joints, effectively reducing the risk of injury.

But that doesn't mean it's a good thing to relax your muscles as much as possible. When exercising, stiffness created by body reflexes and overall leg tension can sometimes improve athletic performance.

Generally speaking, there are two main forms of muscle relaxation, one is negative recovery and the other is positive recovery.

Negative recovery refers to general rest, sleep, etc. When entering sleep, the body's central nervous system, especially the inhibition process of the cerebral cortex, has many advantages, and energy substances also provide some advantages in the synthesis process. When some of the metabolites in the body are utilized or eliminated, fatigue is eliminated and muscles slowly recover and grow during sleep. Therefore, it is necessary to have enough sleep time after each training to recover well, especially adolescents in the developmental period should pay more attention to sleep.

Positive recovery refers to recovery by changing the content of activities, such as post-exercise stretching, physical and mechanical relaxation and massage, appropriate vitamin supplementation, psychological relaxation, cross-exercise, etc., which are all exogenous. And help muscles recover and relax.

Generally, self-massage can be performed after exercise, because it can educate or transform the lactic acid in the muscles as soon as possible, so that the muscles can relax and eliminate fatigue. Massage is generally performed within 20-30 minutes after exercise or before going to bed at night, from light to deep. Massage should be done from distal to proximal, such as from the soles of the feet to the calves to the thighs to the lower back, from the hands to the forearms to the upper arms to the chest. You can also relax with an electric massager.
Write at the end of the article
The choices of Christmas gifts are infinite and tremendous! Whether you're a novice or a skateboarder, receiving these cool gifts will be exciting. On the whole, not only the items mentioned above, such as hats and sunglasses, can provide a cool, comfortable and unforgettable Christmas for you and your loved ones.