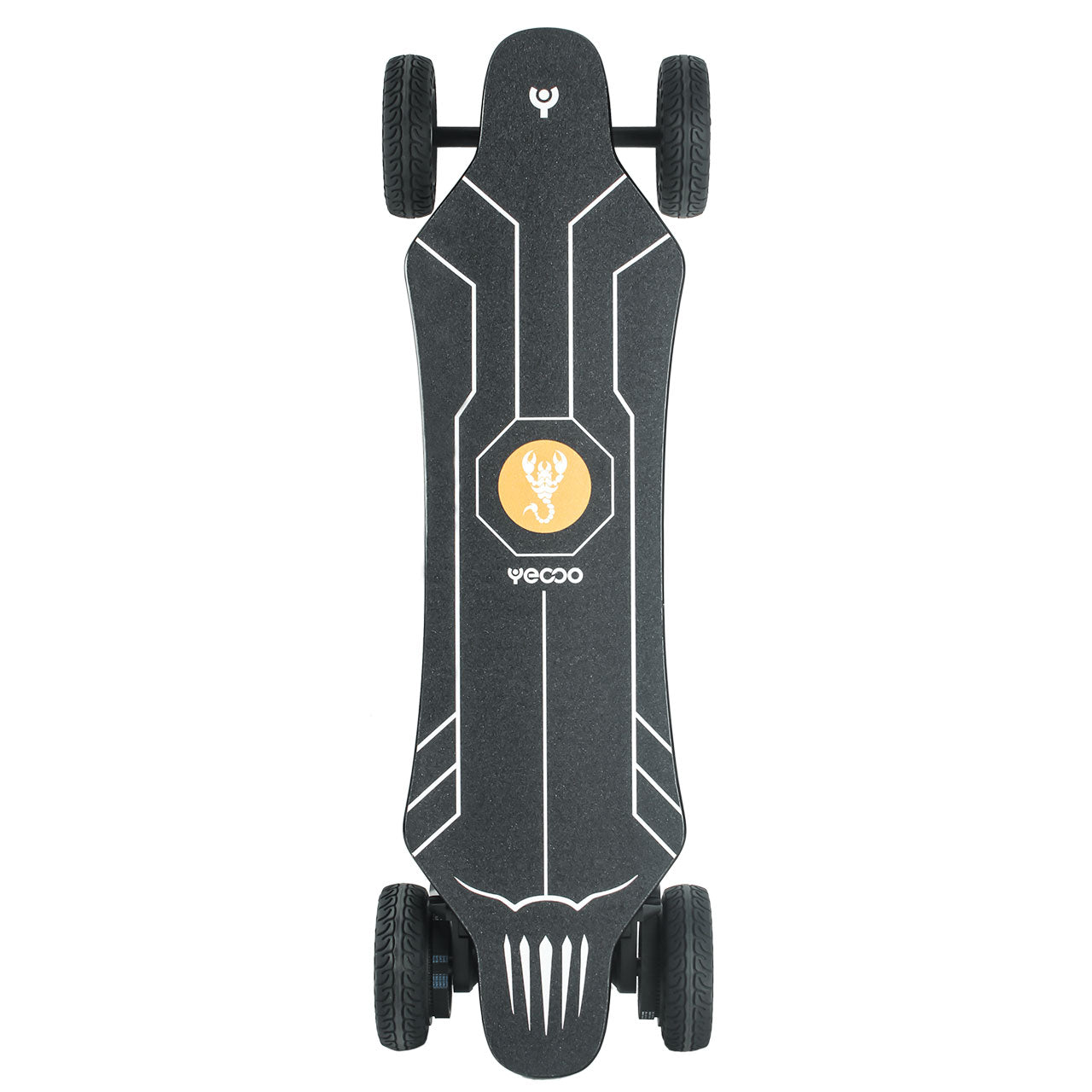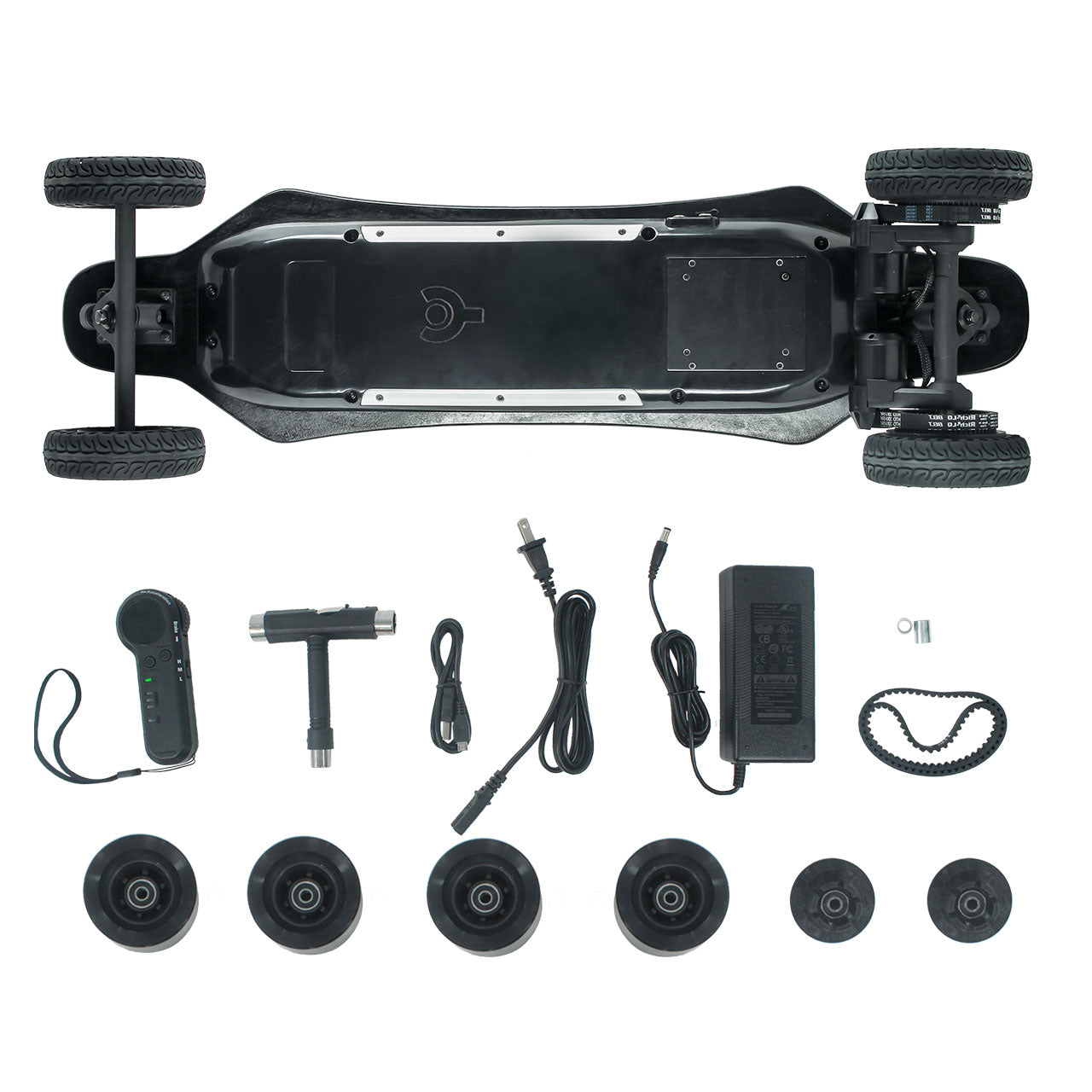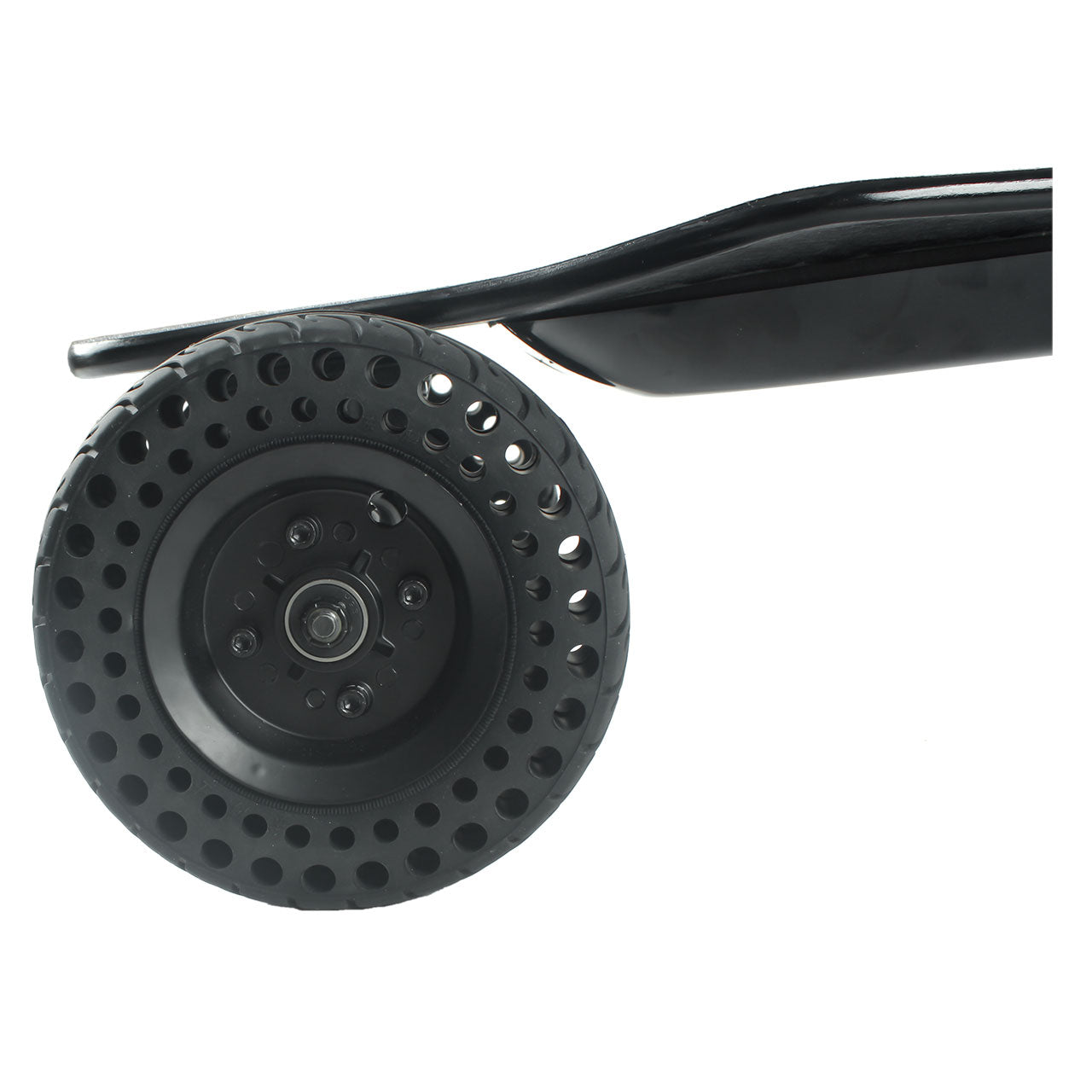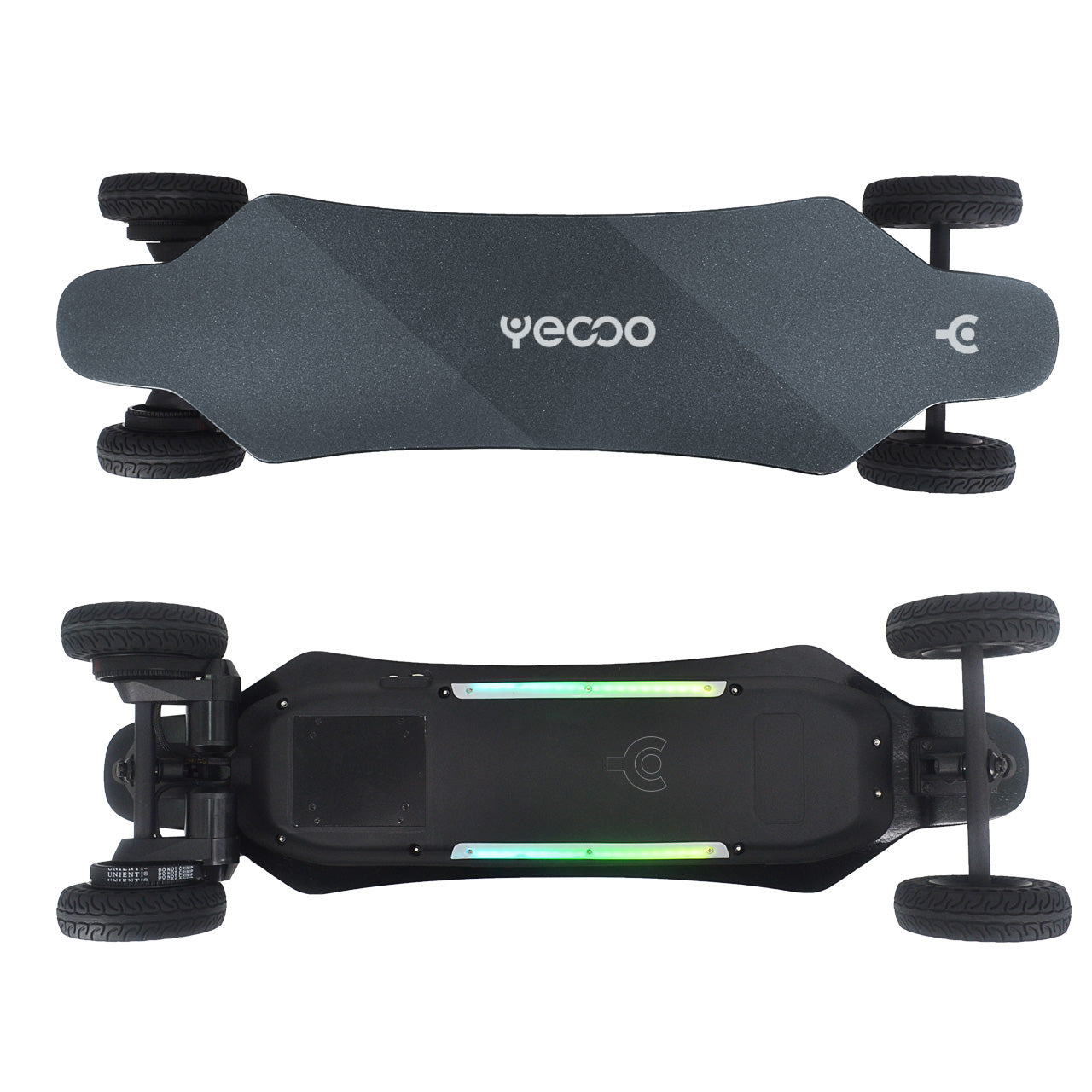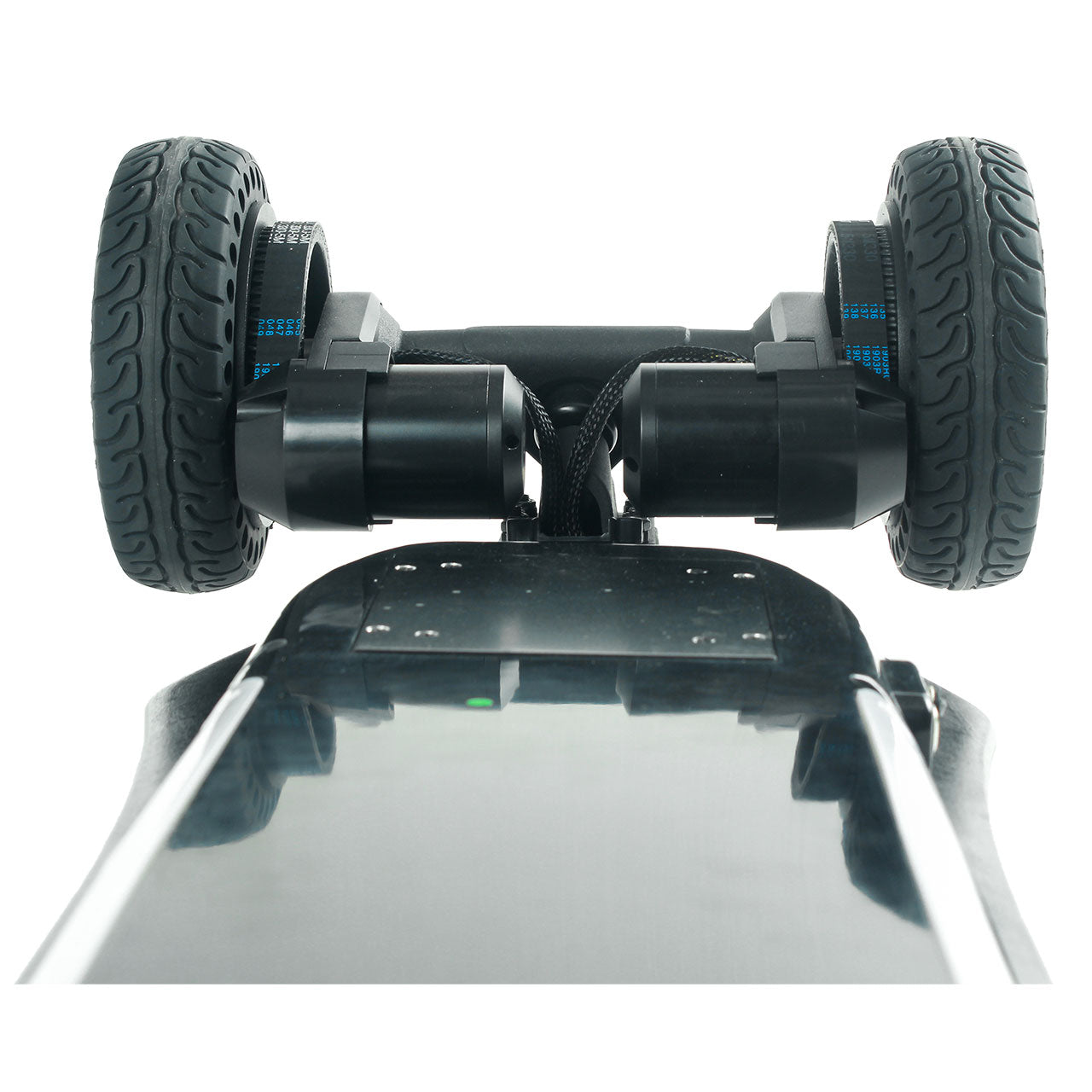 Yecoo GTS (2-in-1) Electric Skateboard
Range: 13 - 19miles
Speed: 25MPH / 40KM/h
Battery: 7.8Ah / 10.5Ah 36V
Motors: 2 x 1000W Belt Motors
Deck:

8 Layers Maple Deck

Wheels: 150mm AT Wheels & 83mm Street Wheels Replaceable

Hill Climbing

:

Up to 35%
KNOW OUR SKATEBOARD BY YECOO GTS
Yecoo GTS electric skateboard is a completely new design that focuses on details while improving performance. Yecoo GTS can be converted between a Street and All-Terrain versions easily and provides strong power and high speed. This 2-in-1 model is also called Urban Off-Road.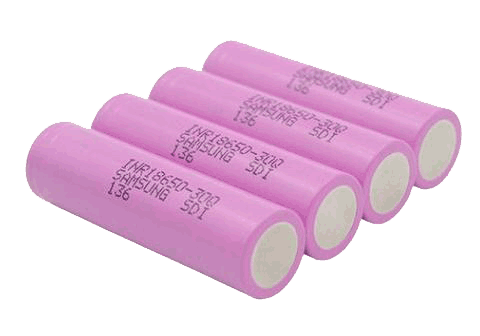 HIGH-PERFORMANCE BATTERY
Yecoo GTS battery capacity increased from 7.8Ah to 10.5Ah. Has an significantly improved battery which allows you to maintain high speeds, even as your battery is running low. Yecoo GTS using the best quality battery cells. So we chose Samsung batteries.
REPLACEABLE WHEELS
6-inch off road wheel is made of non-inflatable silicone tires, which do not need to worry about puncture and repair. Soft silica gel material feels comfortable for cycling. The 83mm PU wheel is used on flat road, while the 6in off road wheel is used on dirt road, grass road, hill road and mountain road. Buy Yecoo GTS skateboard and we give a set of 83mm PU street wheel.
UPGRADED MOTOR
N5055 motor is upgraded to the N5065 high speed motor. With belt motor more flexible torque, more powerful power.
UPGRADED ESC
We further optimized the ESC algorithm and made the acceleration and brakes very smooth, and we also optimized the conversion efficiency of electrical energy to mechanical energy when it's at high speed. The brake has 4 gear positions,it's convenient to set the braking flexibility. The most outstanding feature for this ESC is the intelligent boot which automatically powers on when rolling for more than 3 feet / 1 meter, so that you don't have to bend down to press the power switch.
WHAT ARE INSIDE THE BOX?
1 * Completely assembled gts off road electric skateboard(6 inch tire)
1 * Remote wireless control with USB charging cable
1 * Adapter and charger (US, AU, or EU plug match according to your address)
4 * 83mm PU high elastic wheels
2 * Belts for 90mm PU wheel
1 * T wrench tool for daily maintenance
1 * User manual
Max Range

Samsung(7.8Ah): Up to 16 Miles(Street), Up to 13 Miles(All-Terrain)

Sanyo(10.5Ah): Up to 19 Miles(Street), Up to 16 Miles(All-Terrain)

Top Speed

Low mode: Up to 12 mph(20km/h)

Middle mode: Up to 18 mph(30km/h)

High mode: Up to 25 mph(40km/h)

Hill Climbing

Up to 25 ~ 35% Grade

ESC

Controller: Double drive sine waves smooth the ride

Regenerative brake: Recovers energy when braking and reduces energy consumption

Net Weight

19.62 lbs(8.9kg)

Max load

330 lbs(150kg)

Dimensions

38 in (L), 12.2 in (W), 7.08 in (H)

Motor

Brushless Motor: Dual Belt Drive Motor

Rated Power: Dual 1000 Watts

Braking

Electronic governor

Deck

8 layers of maple and baking varnish

Wheels

Silicone 150mm/83mm PU

Package

Size: 40.3 in(1025mm)x14.7 in(375mm)x9.8 in(250mm)

Gross weight: 30.6 lbs(13.9kg)

Battery

10S3P 36V

Charging Time

2~4 hours
GTS provides two types of batteries, which can be supplied separately:
Samsung(6.6Ah): Up to 14 Miles(Street), Up to 11 Miles(All-Terrain)
Sanyo(10.5Ah): Up to 19 Miles(Street), Up to 16 Miles(All-Terrain)
Can I get another high capacity battery?
Buying a skateboard comes with an original battery, but if you want an extra one, you can purchase additional batteries of your choice through the "Accessories" page of our website
Can you ride it with no battery or no remote?
Yes, Yecoo GTS can be used as a regular skateboard when it's out of power. However, it is not strongly discouraged they be used that way. 
Is this practical to use for commuting daily to work and shopping, etc?
Unlike other motor vehicles, electric skateboards aren't as easily stopped by traffic on the roads. Some boards on the market today can reach incredible speeds of 25 miles per hour or more. Especially if you live in a city with a lot of commuters. With a versatile, maneuverable skateboard, you may be able to fly without a care in the heavy traffic. In daily shopping, you can also completely free your hands.
Can I ride it in the Grass? 
It gives you a smoother and stable ride over the grass as well as smooth surfaces. 
Yes, you can.It is designed specifically to traverse allterrain boarding - rough terrains like grasslands, hills, forest trails and sand. 
Absolutely! Powerslide is a stylish way to slow down your skateboard. Electric skateboards can also do that, as long as you are familiar with your board. But remember! Safety first! Remember to fully understand your surroundings and ensure safety first. Always wear a helmet and other appropriate safety equipment.
How much weight can ittow?
The maximum load on the Yecooboard is 330 lbs(150kg). 
We recommend a maximum weight of 264 pounds (120 kilograms) or less, as excess weight may affect performance and speed. 
How does it handle cold weather? 
At low temperatures, battery life is greatly reduced than at higher ones. Therefore, slower acceleration will be of great help to prolong the battery life of the electric skateboard. 
How many watts are the Motors?
GTS's N5055 motor is upgraded to the N5065 high speed motor. With belt motor more flexible torque, more powerful power.
We proudly stand behind the quality of everything we sell and hope you're happy with your gear. All skateboard and items from our Yecoo have a 180-Days Warranty, which covers any manufacturing defects.
What if it's past the warranty or I broke it myself?
Our warranty period is 180 days, if you exceed the warranty period, we will not provide you with free warranty service, you need to bear the cost of repair. Besides, even under warranty, The water damage, wheel wear and manual damage are not covered under warranty. 
If I wear the wheels out can I replace them?
Wheels are replaceable, and you can buy the matching wheels on our website. 
It's important to note that, wheel wear is not covered under warranty.